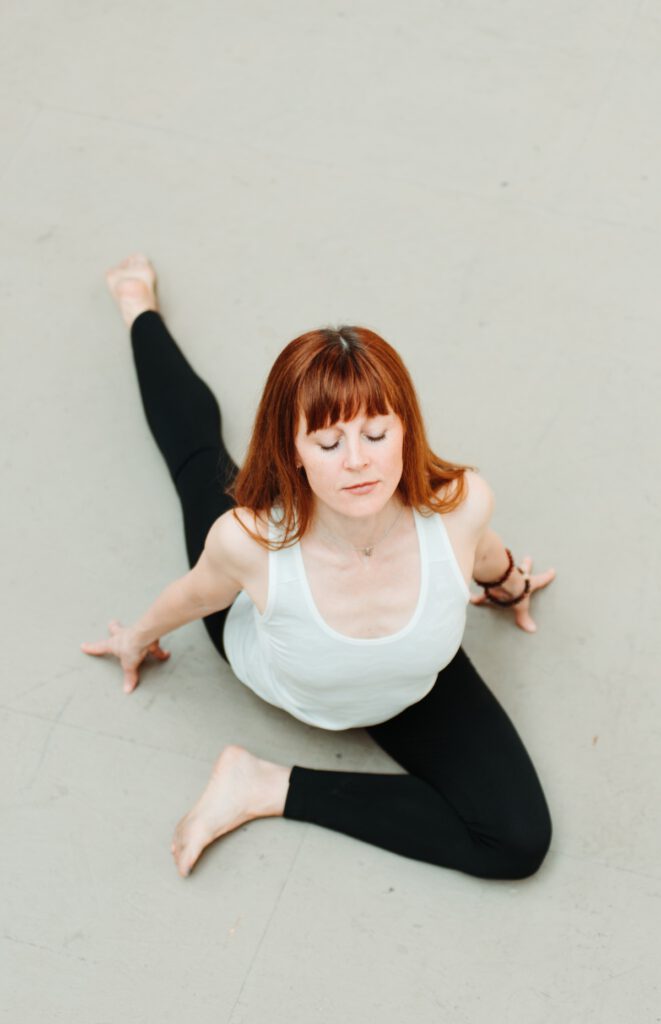 Silence and Sound: Growing with Yin
March 27th, 2022, 13:00–16:30 in Yoga Sky
*The workshop will be offered in a hybrid format, meaning it will be guided live IN STUDIO –and– ONLINE.*
This workshop utilizes the quiet power of Yin Yoga, Yin Meditation and Yoga Nidra to support inner growth. It helps you to root growth's tender, meandering movement deep into the stable, fertile ground of your being. Created live in the studio, subtle layers of sound, mixed with phases of silence, gently merge you into deeper states of consciousness, nourishing your intentions and visions.
In Yin Yoga, a selected sequence of yogic postures are held for longer periods of time, usually low and close to the earth. Its use of gravity and time dissolve physical stagnations, opens deep connective tissue, stimulates an even circulation of energy and calms the nervous system…a perfect physical preparation for meditation.

You are then guided into a "Yin" meditation, a receptive space where you become witness to the inner fluctuations of bodily sensations, thoughts and emotions moving within. A short period of reflective journaling follows, bringing you closer to the essence of what you are growing.

This process will conclude with a Yoga Nidra session accompanied by live music. Yoga Nidra is a a form of dynamic sleep, meaning that you are deeply relaxed but aware. This state can be a powerful, fertile place in which to plant a wish, like a seed, into your subconscious, supporting its manifestation.

This workshop takes place in beginning of spring, in complete synchronisation with nature. Its an ideal time to invest love and care into growing what your heart desires. 

** Wear Warm clothing
*** Its very important that you stay an extra 30 min. after the workshop to slowly adjust, waking up completely, before moving outside again. Tea will be provided for you.