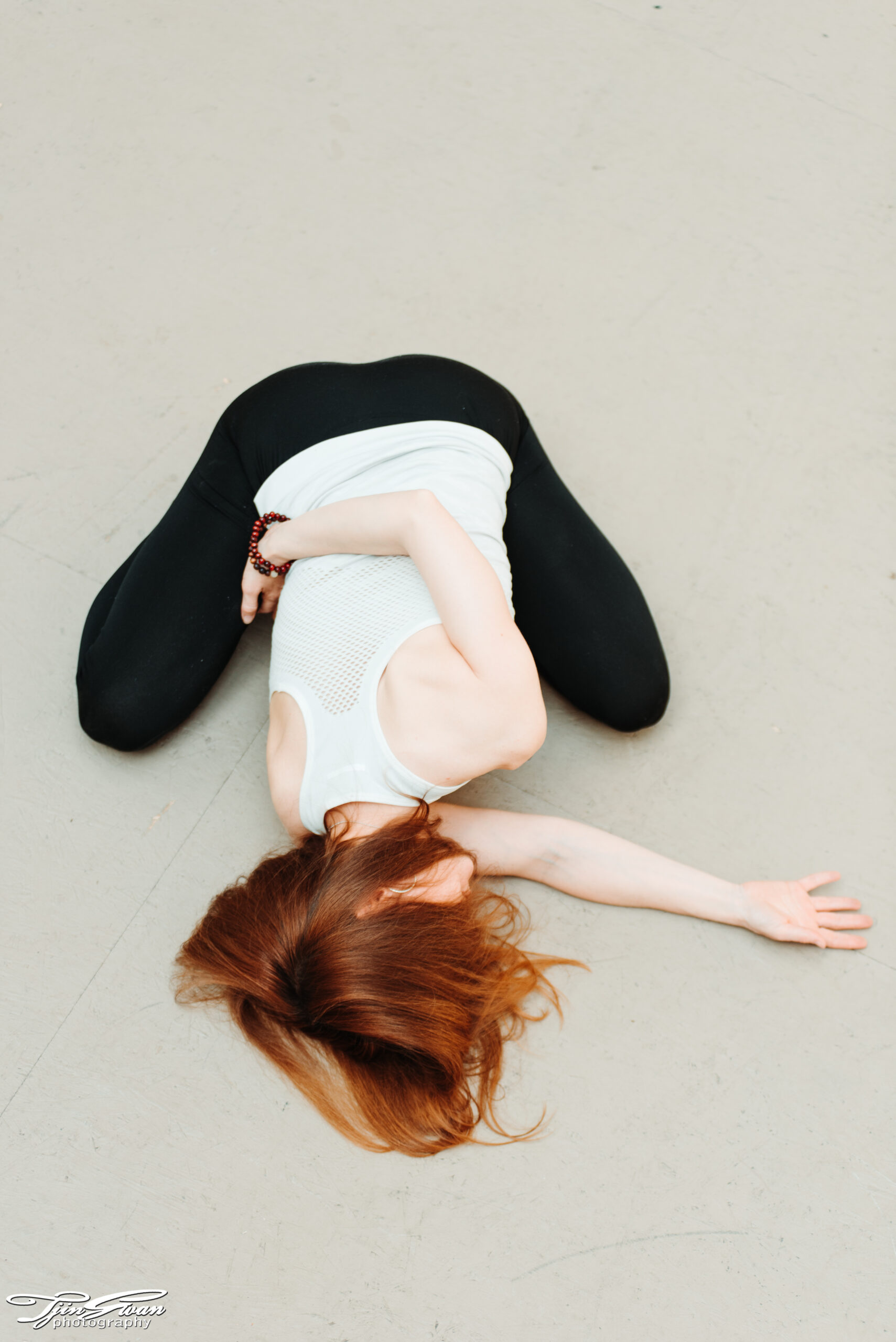 Becoming Yin: A Yoga Journey into Autumn
Sunday, October 31st, 2021, 13:00–16:30
Early Bird Price 38€ till 23.10 / 42€
The workshop will be offered in a hybrid format, meaning it will be guided live in STUDIO and ONLINE. Limited space in studio, so early sign up is encouraged.
This workshop utilises the quiet power of Yin Yoga, Breath, Meditation and Yoga Nidra to support a peaceful transition into the cooler "yin" months of the year. As nature shows signs of retreat, you have the opportunity to move consciously inward, to take inventory and collect the energy needed for the longer winter months ahead. Subtle layers of sound, created live, gently support this process, paving a journey into deeper states of awareness.
In Yin Yoga, a selected sequence of yogic postures are held for longer periods of time, usually low and close to the earth. Its use of gravity and time dissolve physical stagnations while stimulating an even circulation of energy. Breath work is embedded into the yin sequence, enhancing this energetic flow and preparing you for meditation. A period of journaling follows, helping you to discern what you release in the spirit of autumn, and what intention you take with you, guiding you positively through the winter.
This focus is then taken into a Yoga Nidra session accompanied by live music. Yoga Nidra is a a form of dynamic sleep, meaning that you are deeply relaxed but aware. When the ego is quiet, your being is very receptive to your intention and its manifestation in your life. 
This workshop takes place at the beginning of autumn, in complete synchronisation with the change of season.
** Bring a journal or paper and a pen with you to the workshop.
*** Its very important that you wake up slowly after the Yoga Nidra session, do not plan on going outside, or engaging in another meeting or task until 30 minutes afterward.