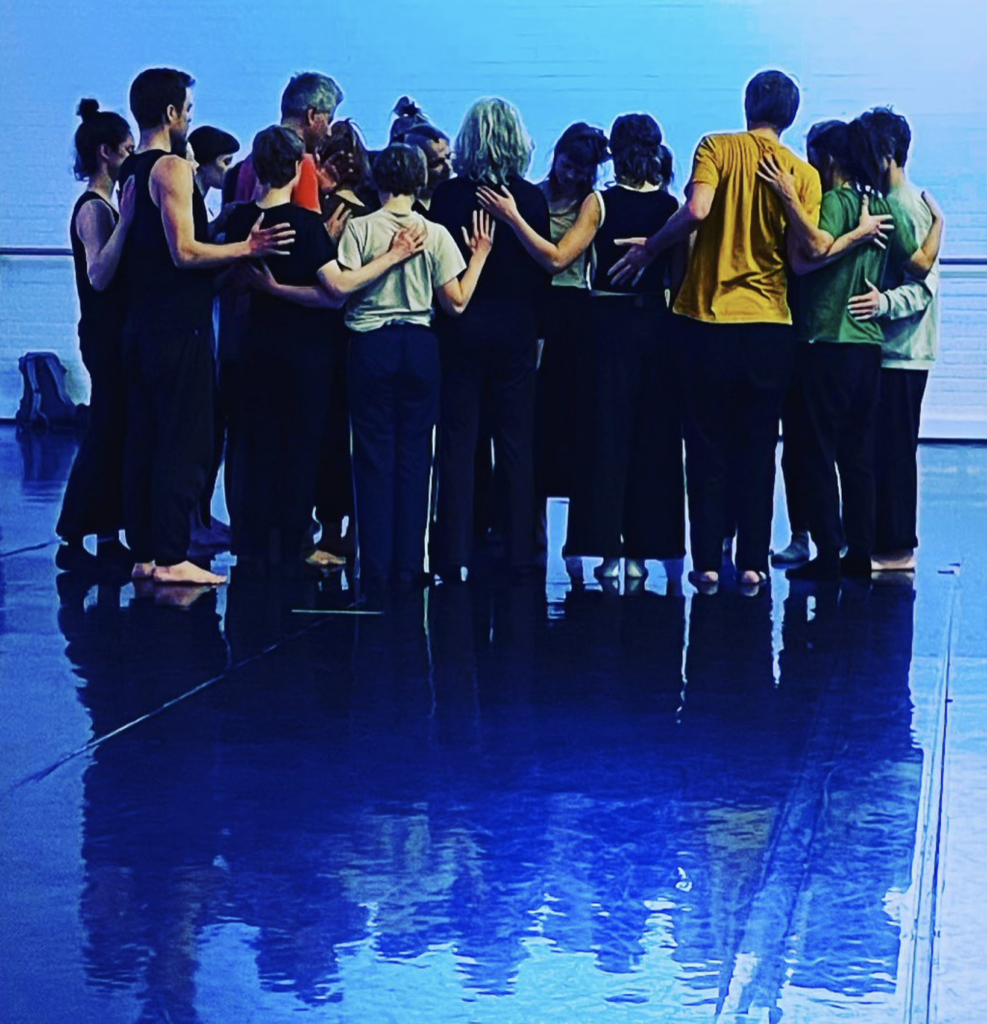 The next Group Motion Workshops:
September 16th (Special Intensive Group Motion Workshop)
OPEN TO ALL LEVELS! No dance experience necessary! 
This special 2 and 1/2 hour workshop offers more time to prepare for a more profound experience of your own dance, before entering into the flow of the non-stop guided evening Group Motion Workshop. 
It begins with awakening awareness of space, body and breath through a short yoga practice. Entering the now, grounding into your roots, growing and stretching, expands and stimulates focus and self trust. Concious breath and movement then segway effortlessly into a unique exploration of games and scores, not normally offered in the frame of a Group Motion Workshop. More detailed instructions and insights will be shared and there will be more time to experiment, discuss and ask questions. If you have already participated in the workshop, it is an ideal opportunity to deepen your Group Motion experience. If you are new, it is the perfect introductory workshop. 
This special day will be lead by Berlin based teachers and Group Motion Workshop leaders Jennifer Mann and Heidi Weiss. It is accompanied with live music by a professional musician, experienced in the exchange between music and dance through improvisational structures. 
You are encouraged to stay for the evening Group Motion Workshop session, in which you can play and relax into the flow of the Group Motion structure, in pure presence and trust, allowing your body to speak its own truth.
Group Motion Intensive 15:00-17:30   
Group Motion Workshop / Evening Session 18:00–20:15 
Special price for whole day participation! (Intensive G.Motion WS + Evening session)
more info:
click here
about Group Motion: 
groupmotion.org